Join us to celebrate the Winter Solstice!
category:
events, whats-on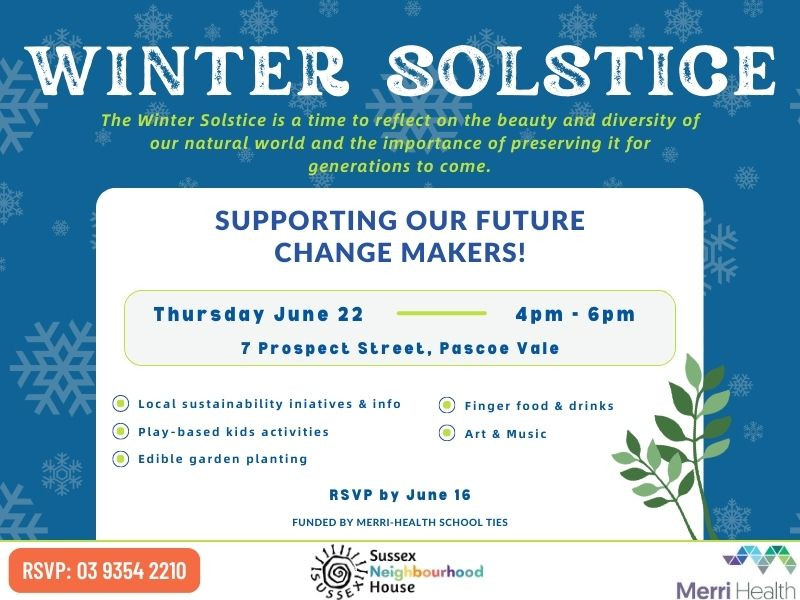 Attention all Primary School aged children and their parents:
Join us on Thursday June 22nd from 4 - 6pm to celebrate the Winter Solstice!
7 Prospect Street, Pascoe Vale
An evening focused on supporting our future change makers as we celebrate our natural world and the importance of preserving it for the generations to come.
Available on the night will be finger food & drinks, art & music, environmental play-based kids activities, stalls held by local sustainability initiatives so you can learn more about making a difference locally, and an opportunity to kickstart our edible community garden.
As this is a catered event, please RSVP by June 16
Thank you to Merri-Health School Ties for funding this event