FREE Digital Mentoring & Assistance
category:
events, whats-on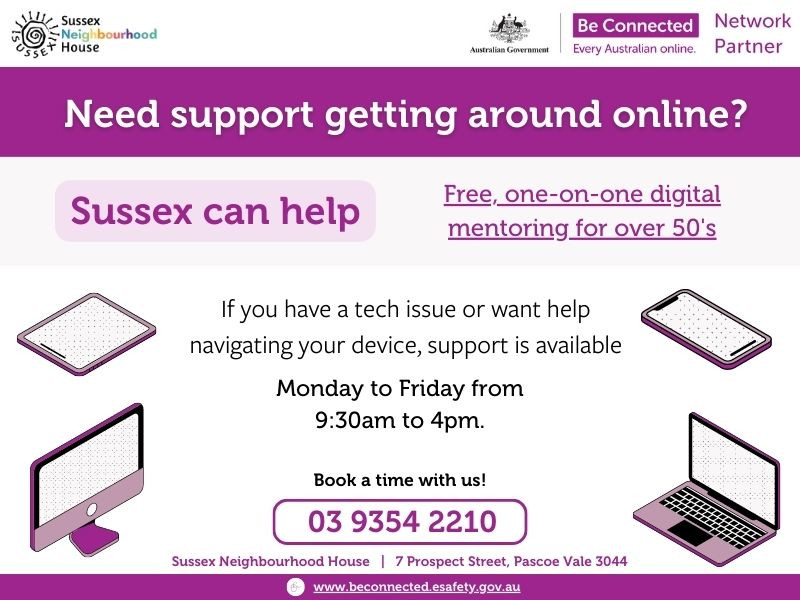 Do you or someone you know need support getting around online?
As a Be Connected Network Partner, we can help you discover how being online can add new skills and experiences to your life – for FREE
Sussex offers free, one-on-one digital mentoring for over 50's, from setting up emails on your smartphone to writing and sending documents on your computer, we can help!
Whether it's a tech issue or you're looking for support in navigating your device, assistance is available Monday to Friday 9:30am to 4pm.
Call us on 9354 2210 to book a time!
---
About Be Connected: 
Be Connected is an Australian government initiative committed to building the confidence, digital skills and online safety of older Australians. Whether you want to pick up new skills or dive into a new topic, you can access our free learning resources online or join one of the thousands of community organisations running free computer classes across Australia.
Browse free online courses and resources to improve your digital skills