Have a chat at our Chatty Café
category:
events, groups, whats-on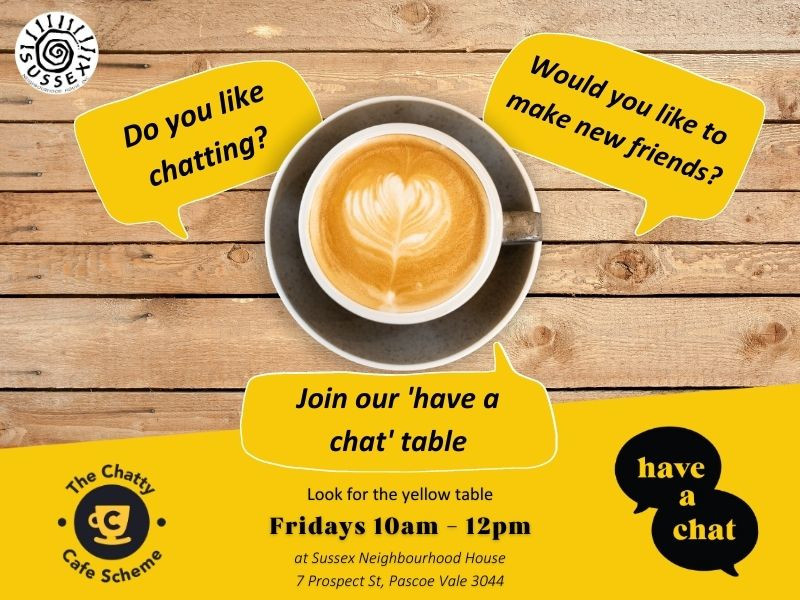 Keeping Communities Connected
Sussex is now a Chatty Café venue! If you like to chat and meet new people, this is the perfect Friday morning hobby for you.
Every Friday from 10am - 12pm you'll see a yellow 'Have a Chat' table in the community hub, holding space for people to talk over a cuppa or a snack - everyone is welcome.
A 'Have a Chat' Table creates a space for people to talk with a cup of tea, coffee, juice, or eat a snack, whether it is for five minutes or an hour – just plain old-fashioned friendly, relaxed conversation. And that chat just might brighten someone's day! It's free to attend and an easy way to connect with locals.
Come down and see what it's all about!
---
More about The Chatty Cafe Initiative: 
The aim of 

Chatty

 Café Australia is to help connect communities and increase social interactions by getting people chatting – either in their favourite local neighbourhood social venue or while travelling through other Aussie communities to meet the local folk. Everyone is welcome!