Youth Artspace – Alternative Artmaking Practice for Teens
category:
courses, whats-on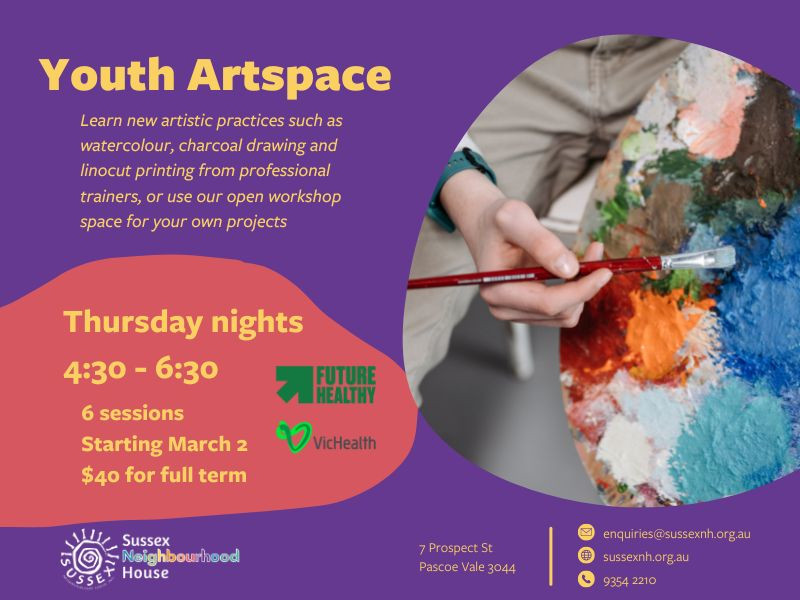 Youth Artspace is a mix of facilitated learning and open studio practice. Learn new alternate art skills to help develop your art making practice, whilst having access to an open studio space, materials, and professional teaching.
Workshops will include experimenting with different types of mediums such as grey lead pencil drawings, charcoal, pastels, and watercolour, linocut printing as well as more experimental art such as Mixed Media collages.
Sessions will be led by a young local artist with professional experience and expertise.
Youth Artspace is ideal for those who are senior secondary students studying folio subjects or for young and emerging artists who want to develop their craft and artistic awareness in a social setting, aimed at ages 15 to 25.
This class will provide a chance to be in a creative space with other artists, working on developing Folios of work for school or personal use, while being under guidance from a renowned local artist. Course price includes art pack per person.
Supported by VicHealth's 'JumpStart' program, Youth Artspace is committed to inclusion and accessibility for people of all abilities.