PVFC Makers Market
category:
events, whats-on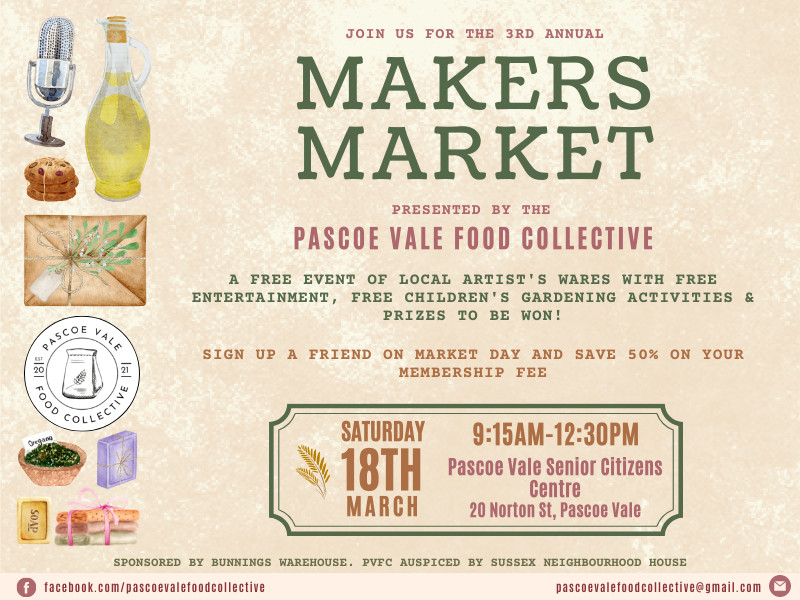 The Pascoe Vale Food Collective, launched in 2021, is a community-run organisation where local residents can purchase ethically produced pantry wholefoods and cleaning products, package-free.
The Collective is open monthly for distribution to members and casual visitors and seeks to improve food security in Pascoe Vale and surrounding suburbs, foster community connections and reduce the incidence of single use plastic packaging.
Become a member and bring your bags and containers to be filled with a choice of over 70 products from the PVFC on the second Saturday of every month from 9.30 to 11.30am.
The 3rd annual Makers Market will include:
fabulous market stalls from local makers
coffee & food cart
free music
free children's activities and
prizes to be won!
We aim for this to be a zero waste event, so bring along your reusable coffee cup or choose a cup supplied by PVFC!
If you have Facebook, let them know you're coming.
Get your tickets here.
To stay updated with the Pascoe Vale Food Collective, follow them on Facebook and Instagram.