Free Trials for Inclusive Arts Programs
category:
courses, whats-on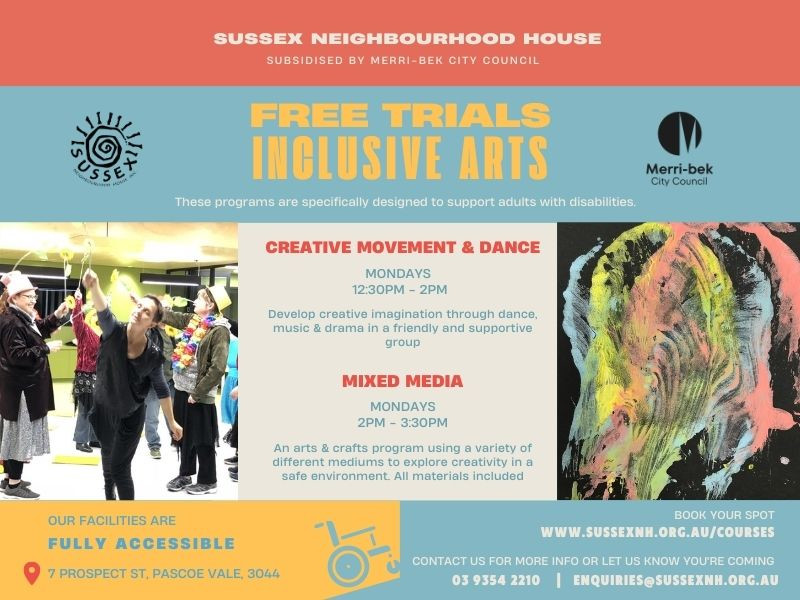 As a place-based community organisation, Sussex Neighbourhood House holds a real commitment to diversity and inclusion – as evidenced with our 30-year history of providing disability arts programs. We operate out of the Pascoe Vale Community Centre, an architecturally designed facility that is fully mobility accessible. We pride ourselves on being "a place where everyone belongs" and in supporting individuals to access any programs that interest them.
We work toward supporting inclusivity and encourage participation in all of our programs. The programs offered above are specifically designed for adults with disabilities, and we warmly welcome new participants to register for a free trial.
To register directly, click the class that interests you, and note 'Free Trial' in the comment section:
Please get in contact with us to learn more or to let us know that you'd like to participate in a free trial.
enquiries@sussexnh.org.au
03 9354 2210